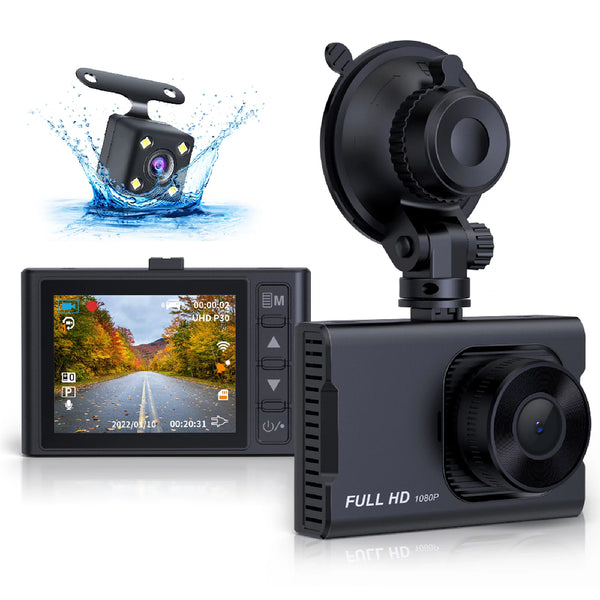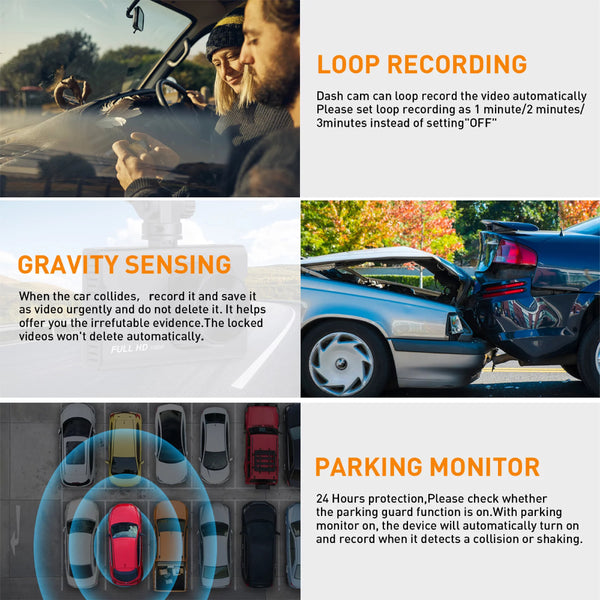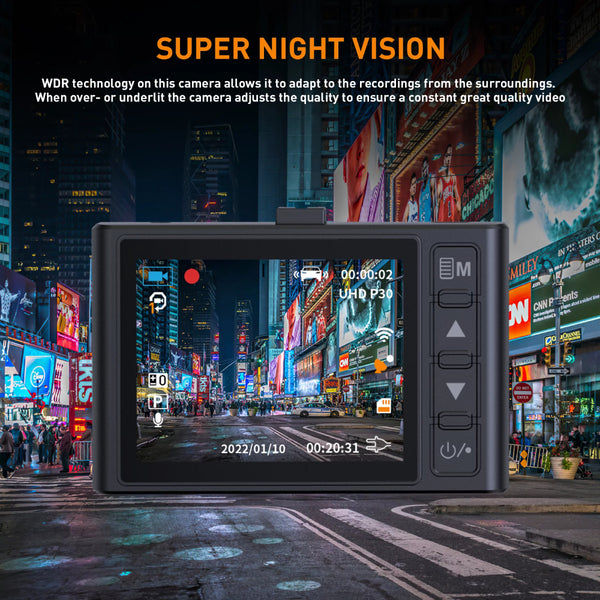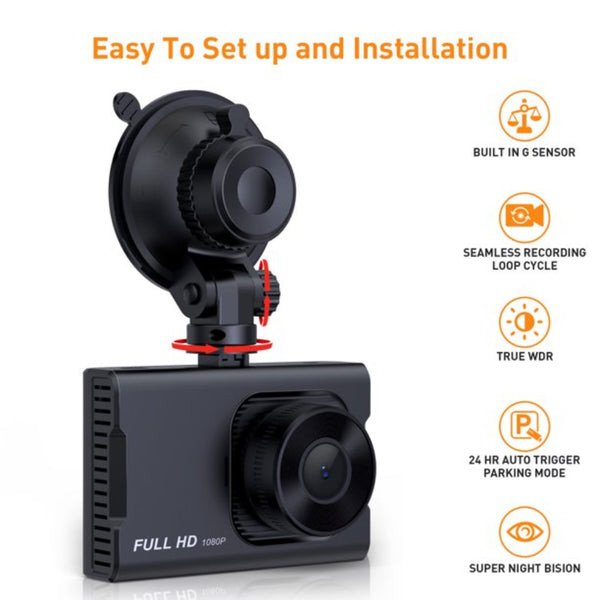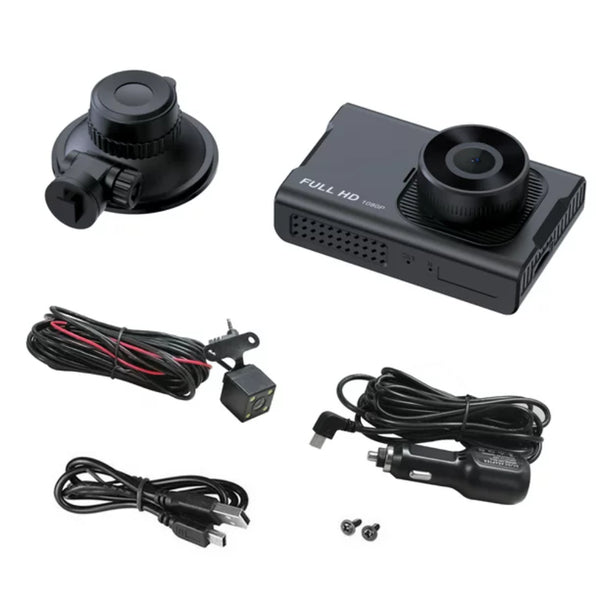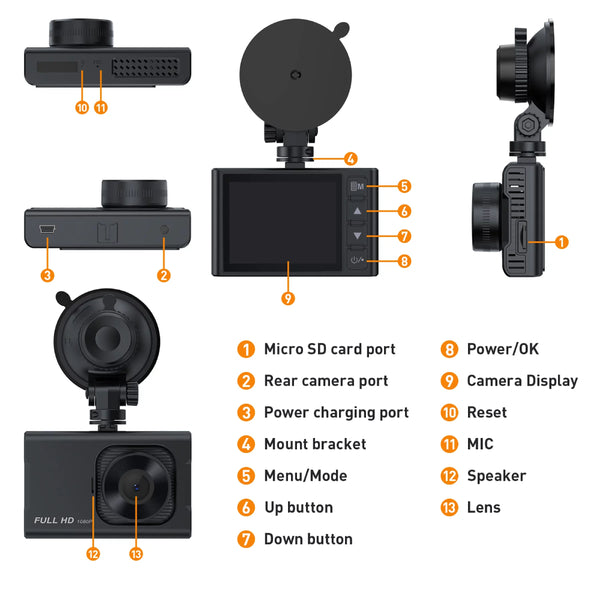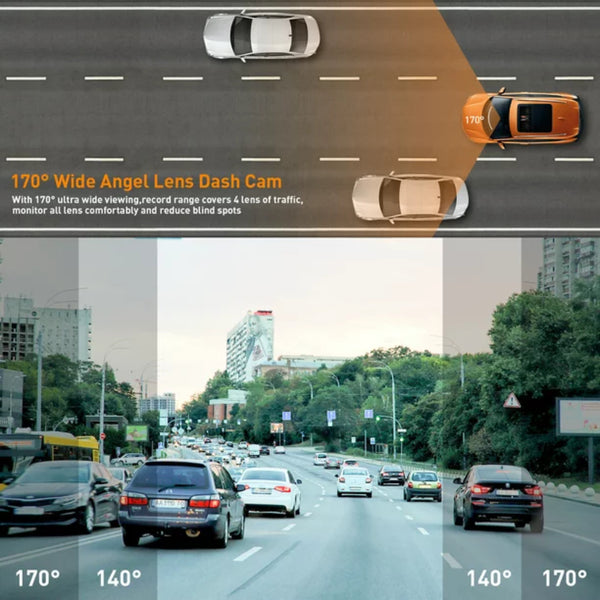 EXTRAORDINARY DASH CAM 1080P ⇒ Simultaneous recording with high resolution, the high frame rate has both smoother and sharper images as well as clearly recording road signs during the day/night. High-definition video quality for you.

DON'T MISS ANYTHING ⇒ The road can provide you with the fighting, the amazing, or the unbelievable. With the built-in manual recording mode and still-image capture, the NEXPOW T7J6 dash cam is always ready to snap the extraordinary moments of your journey.

ADVANCED NIGHT VISION

 ⇒ The combination of F1.8 aperture, WDR, and HDR technology ensures the clarity of images at night. Eliminating the need for an auxiliary light source even in low-light environments, this dash camera can obtain color-accurate images with ease.
SEAMLESS LOOP RECORDING

 ⇒ Unlike GoPro, the newly recorded video on the car camera will automatically overwrite the oldest unlocked videos to ensure the memory card has enough space to save the latest recordings and emergency videos. All locked videos are saved until the user deletes them. (SD card NOT included, 16GB-32GB Class 10 MicroSD card is recommended)
170° SUPER WIDE ANGLE

 ⇒The front dash cam uses a 170° ultra-wide-angle lens to cover more lanes. This will minimize blind spots to assure the recording of all events without fail, captures more details, and PROVIDES CONCLUSIVE EVIDENCE in the event of an accident.
EMERGENCY INCIDENT RECORDING

 ⇒ Built-in G-sensor & active impact monitoring system, this dash cam can automatically detect sudden shakes and will start emergency locked recording to preserve files, offering you the ultimate peace of mind.
Free 3-5 Business Days Shipping
Junk
Pure Junk...😒
Won't hold a charge.
Can't update the date/time, attempting to do so shuts it down.
Looking at the file on the SD Card is a pain because the dates times are not on it, well except for wrong dates in 2055. 🤬
Easy to use.
I liked how easy it was to set up and use. Camera works great.
WORTH IT
I haven't had any issues so far, haven't used it at night yet, but assuming from the quality of the daylight resolution, it'll be really nice. Worth the price
Nice purchase & extras are worth the price
Does just what it's intended to do. The extras are very helpful, it has everything you need only downside is no battery make sure you dislodge it from your cigarette port before you lock & leave your car which can be tedious. Otherwise a good purchase
Delivery was super quick
We install this camera into our work van that was recently clipped by another motorist, destroying our passenger side mirror. If we would have had the camera when we got hit, we would not be paying $200 for a new mirror.