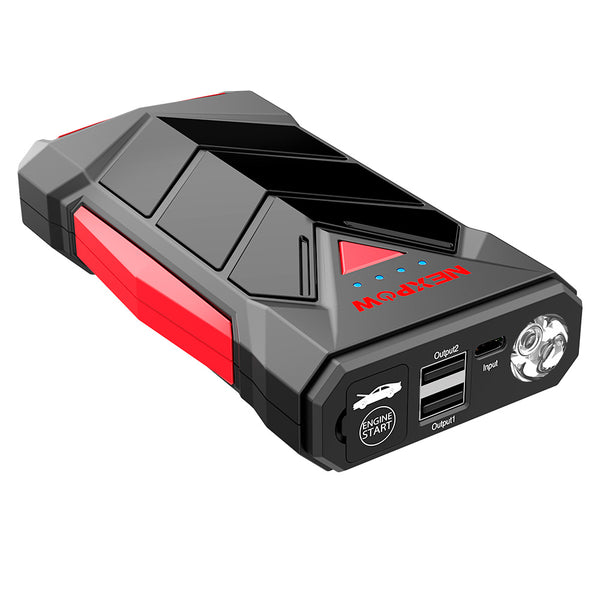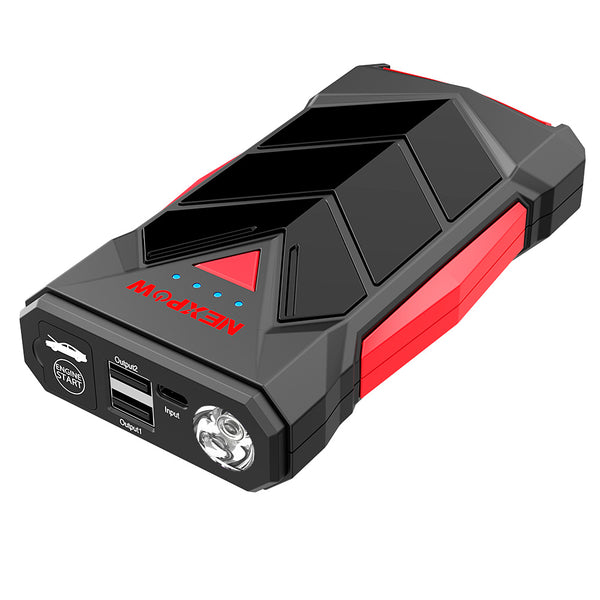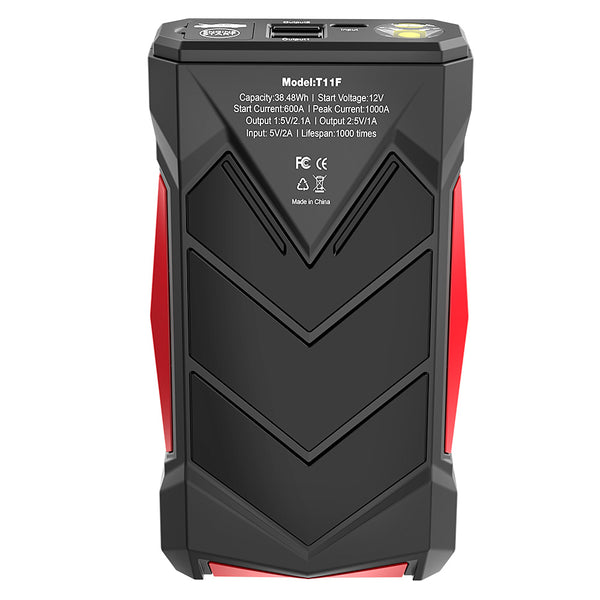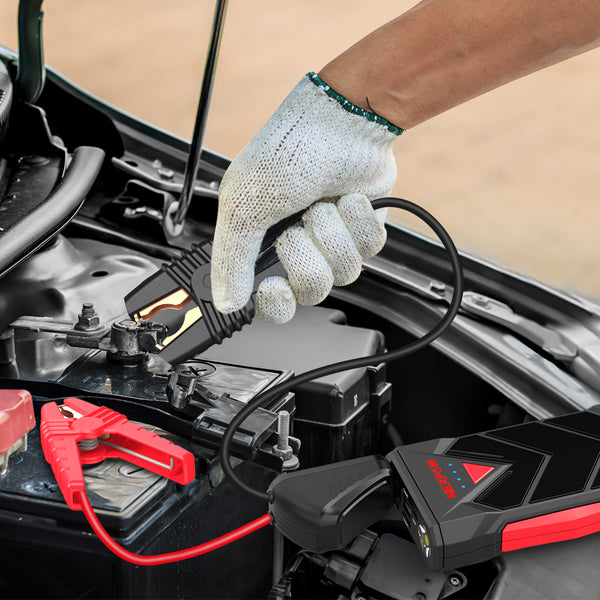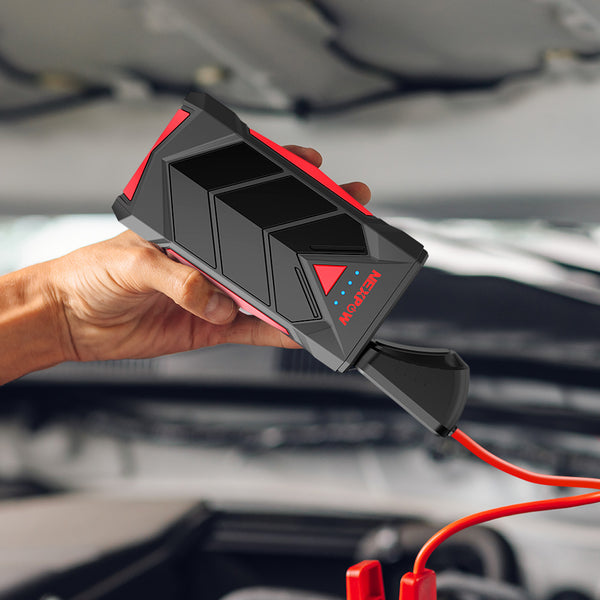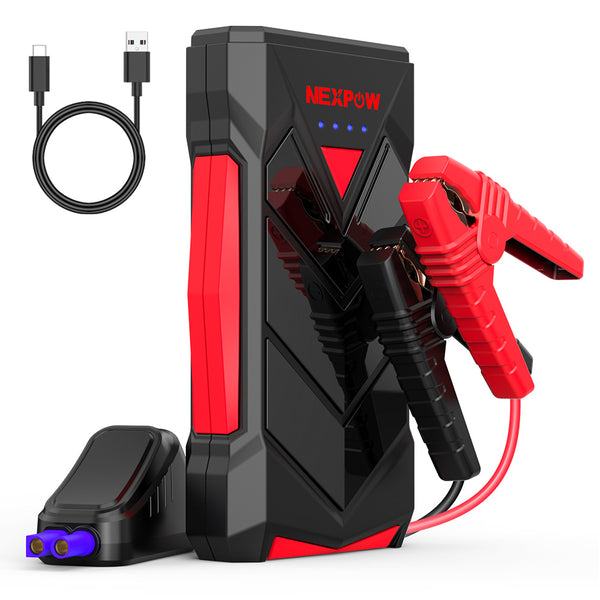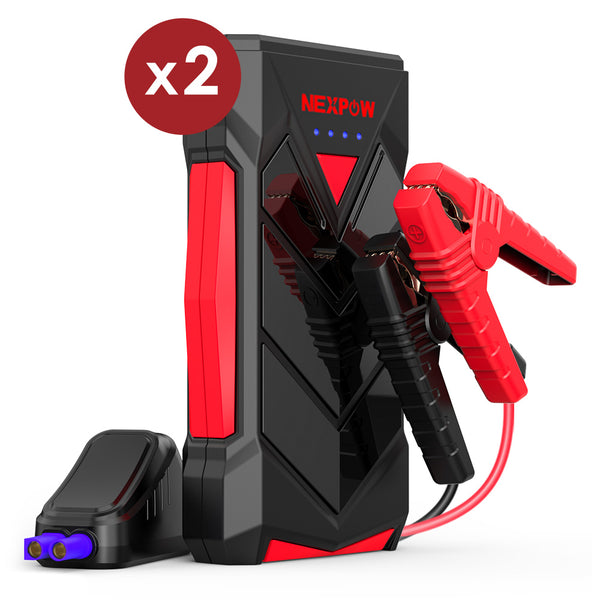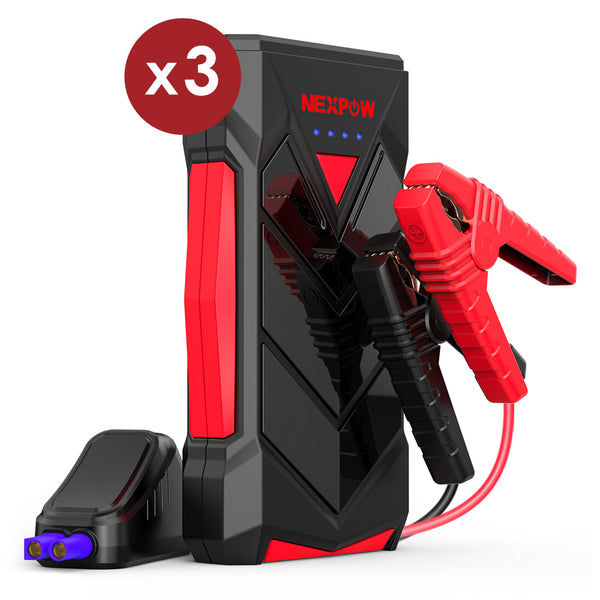 Upgrade QDSP Technology: Yet powerful, 1000A portable car battery jump starter pack can start all 7L gasoline engines and 5.5L diesel, including cars, trucks, SUVs, motorcycles, ATVs, and boats.
Quick-charge USB Ports: The quick-charge USB port charges your devices faster and is compatible with almost all USB charging devices – including cell phones, tablets, Kindles, or digital cameras. Charging is fast and efficient – helping you save time.

Advanced Protection Technology: The intelligent jumper clamp features multiple advanced safety technologies, including spark-proof protection, overload protection, over-voltage protection, over-charge protection, and high-temperature protection – ensuring it's safe for anyone to use.

LED Flashlight: The jump starter LED work light has three modes: Flash Light, Strobe Light, and SOS Light. This multi-purpose flashlight is perfect for camping, outdoors, indoors, emergencies, travel, etc.

Waterproof EVA bag, easy to store and carry
Free 3-5 Business Days Shipping
Small but powerful!
I have not used it to jump a car yet, but it is nice to charge USB devices from it forever.
Great little jump box.
Battery died on me Thursday morning because I sat in my car and looked at my phone and didn't realize the headlights were on. Car would not turn over. I hate hate hate jumping car battery's with other cars. Decided to find a jump box and unbelievably I was able to order one Thursday afternoon and got it Thursday night! Right out of the box I was able to jumpstart my car. Ill be getting 2 more of these for our other cars.