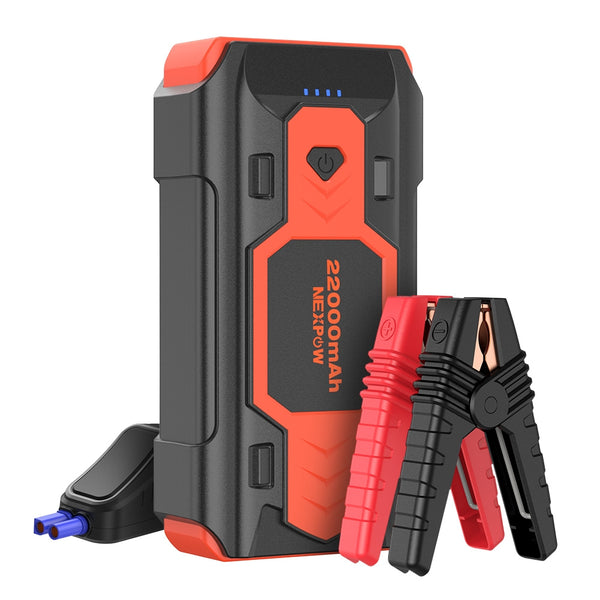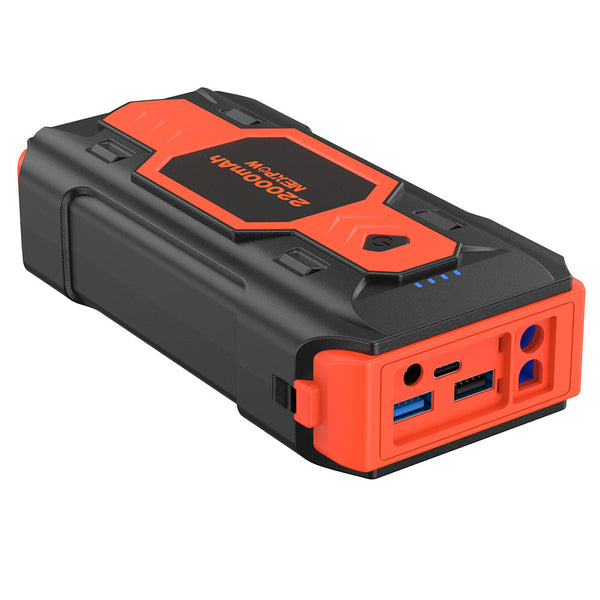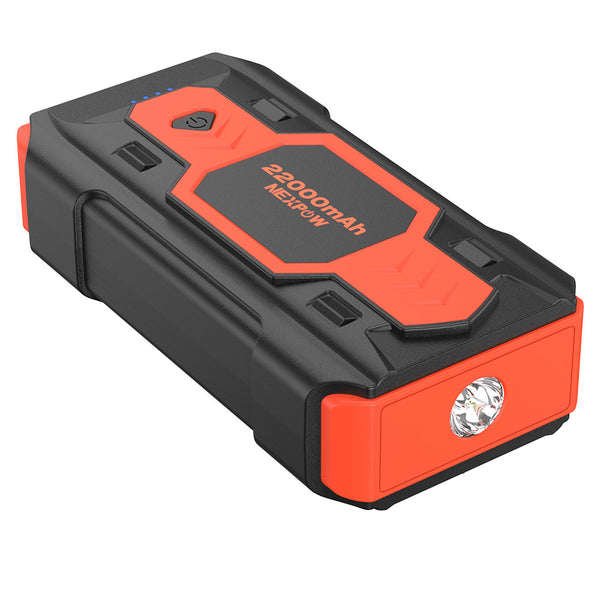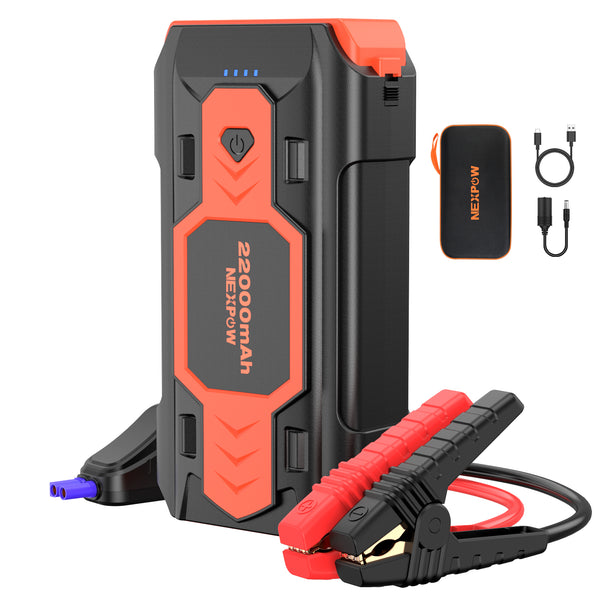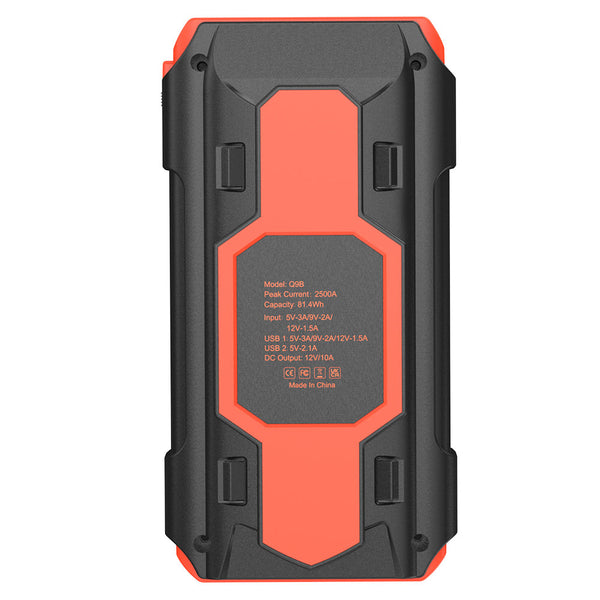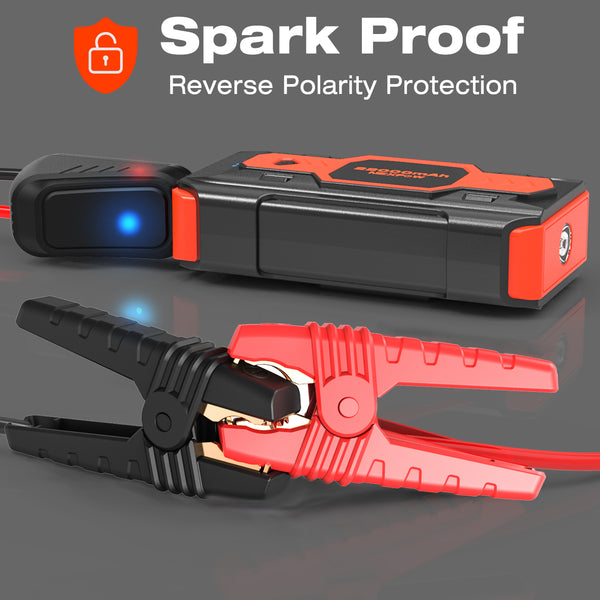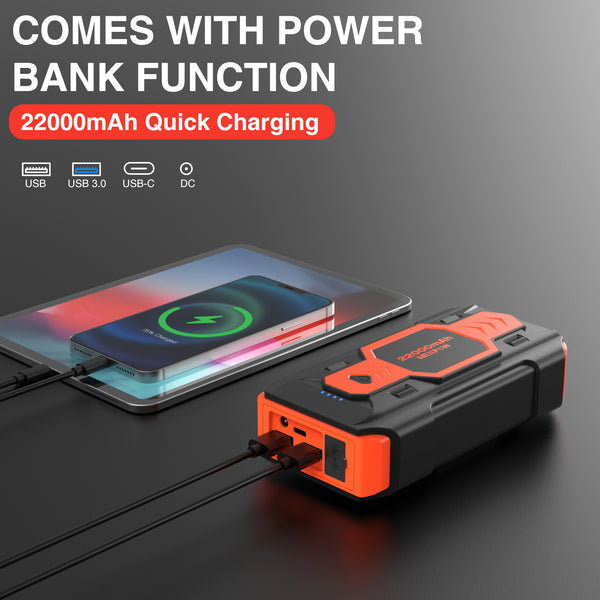 With QDSP technology: 

QDSP is our original start-up power technology. Compared with similar products, our starting power is increased by 

3-5 times

 for the same capacity.
Powerful Jump Starter: This NEXPOW Q9B jump starter has enough power (2500A peak current) to jump-start most 12-volt vehicles up to 8.0L Gas / 8.0L Diesel engines.

50 jump starts on a single charge

4 LED lighting modes: (Spotlight/Strobe/SOS) & Red Blue Warning. This multi-purpose flashlight is great for camping, outdoors, indoors, emergencies, travel, etc.

Waterproof EVA bag, easy to store and carry
Free 3-5 Business Days Shipping
2500 amp starter
I disconnected both batteries from my Cummins Ram, it started the thing right up. Super impressed.
Impressed with the shipping and love the way it looks. But haven't needed it yet
Great product!
Great product. Easy to understand the instructions on usage of the product.
NEXPOW Q9B 2500A Peak 22000mAh Jump Starter