Cool Features: This portable power supply's body is made of metal and is more durable than other solar generators. It has 120W continuous power、150W peak power and 48000mAh battery capacity.

178Wh Back-up Power Supply: This portable power supply has wide applications that suit lots of devices, such 110V AC outlets can be charged for your CPAP machine, tablet, laptop, TV, fan, Christmas lights, etc; 12V DC Ports can be charged for your car vacuum, car refrigerator, car air fan, and car charger, etc; 2* QC USB and 1 * 3.0 PD ports are suit for your phones, drones, iPad, GPS, mp3, camera, etc.

Unique flashlight design that can also be used as a flashlight during power outages and emergencies
Four Charge Modes 1:This portable outlet ​can be charged by solar panels, it is very eco-friendly and can protect the environment. 2: It can be fully charged by being plugged into the wall outlet, 3: It can be fully charged by PD 3.0, 4: It can be charged by plugging into your car's 12V socket.
LCD Screen Design: The LCD screen of the power station is very clear to watch even if in a bright environment. The battery capacity is displayed by number, so it is possible to predict the operating time.
Enjoy Outdoor Activities: This emergency power is very lightweight, only 3.1 Pounds, and very convenient for camping, fishing, traveling, and other outdoor activities. This portable power station also can be used for emergency situations, no need to worry about running out of power on your devices.
Free 3-5 Business Days Shipping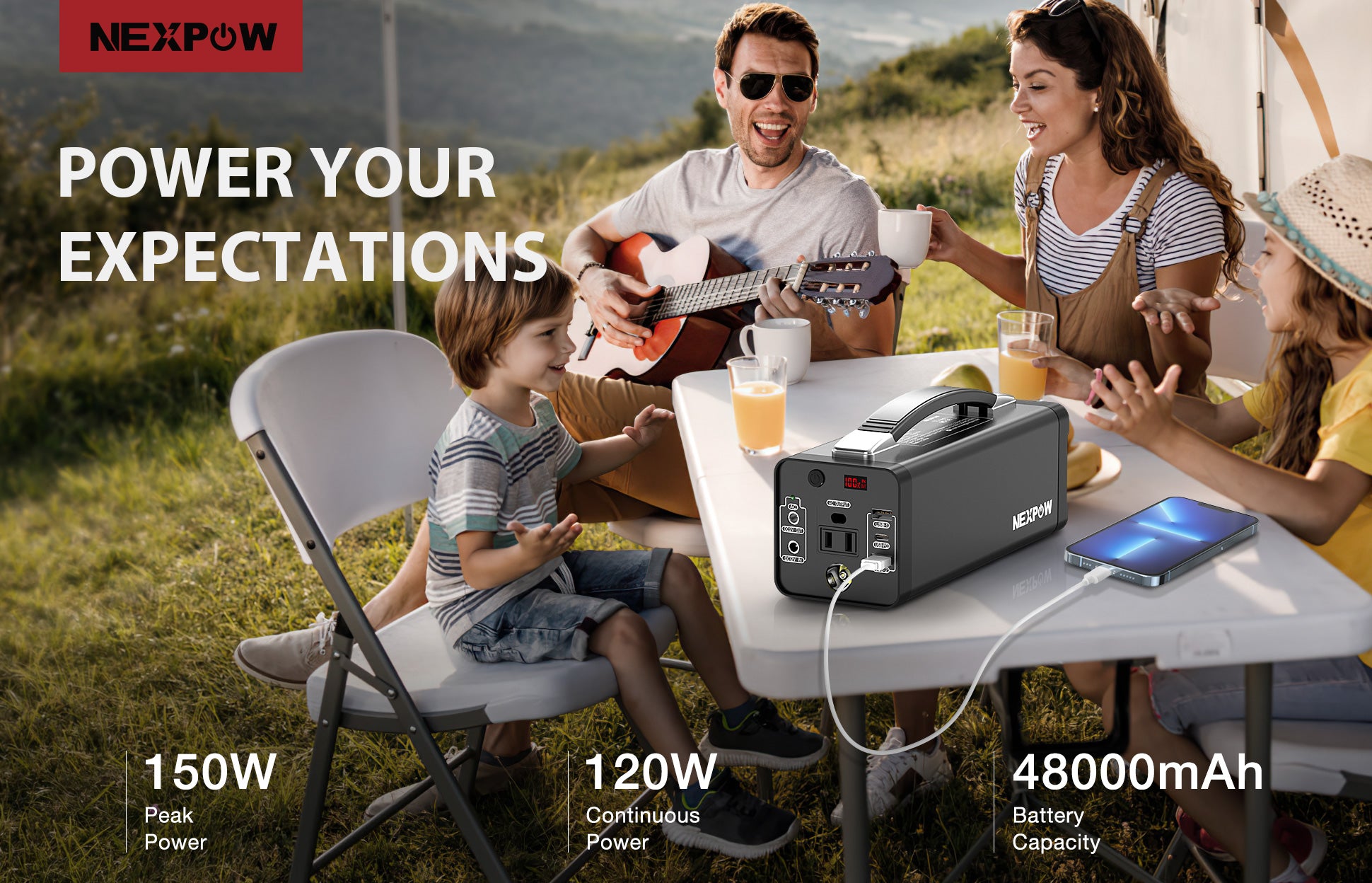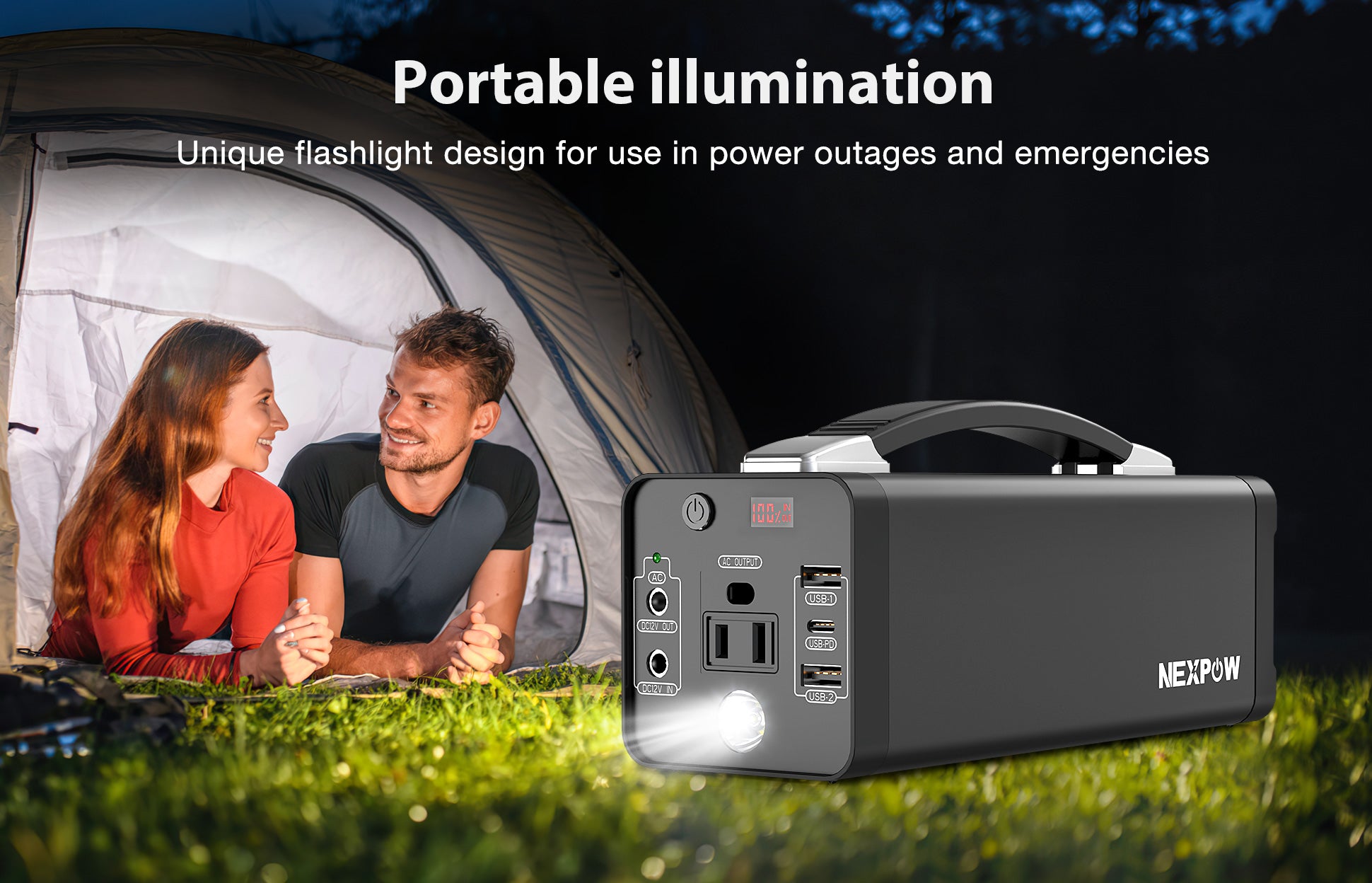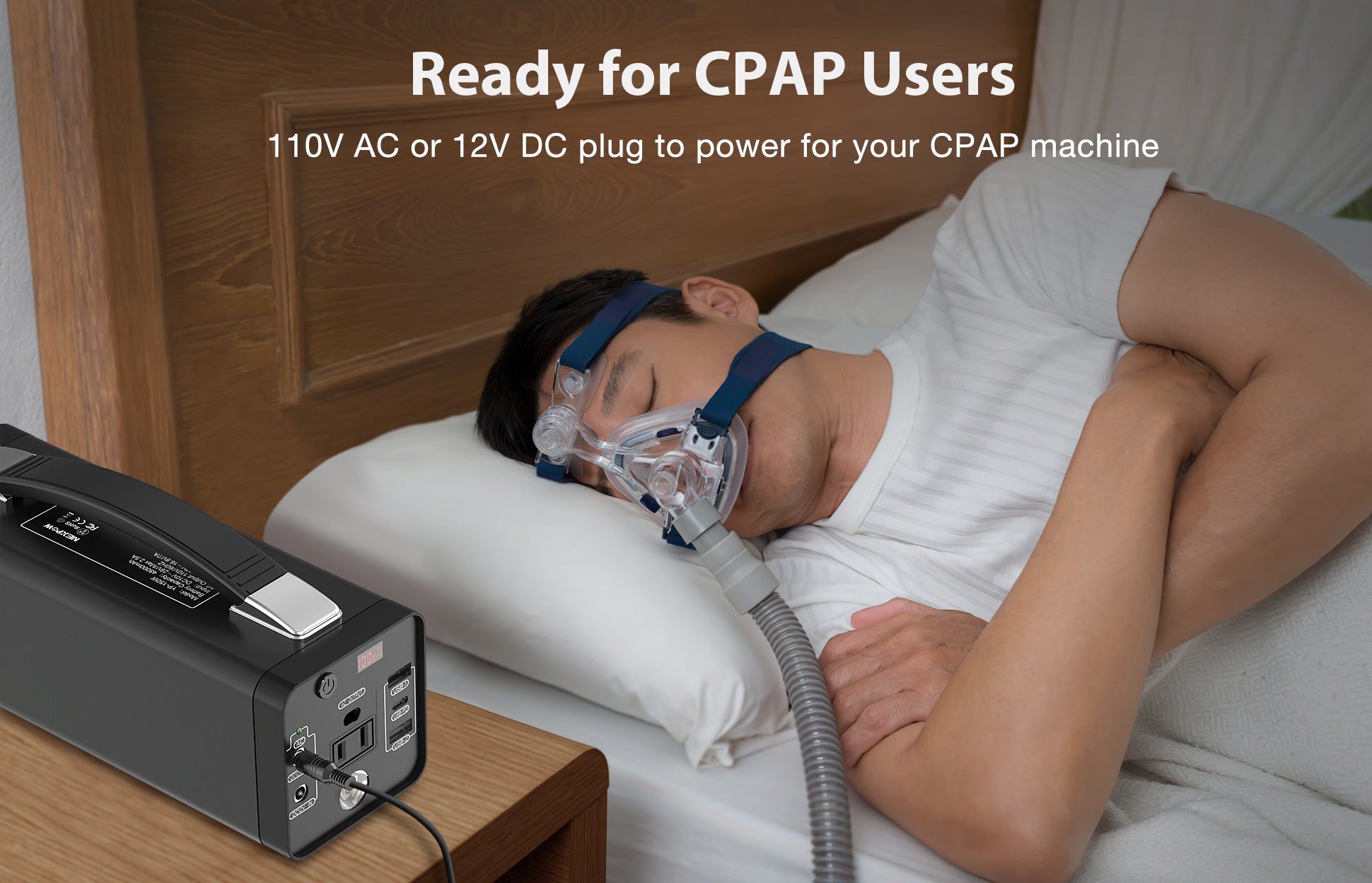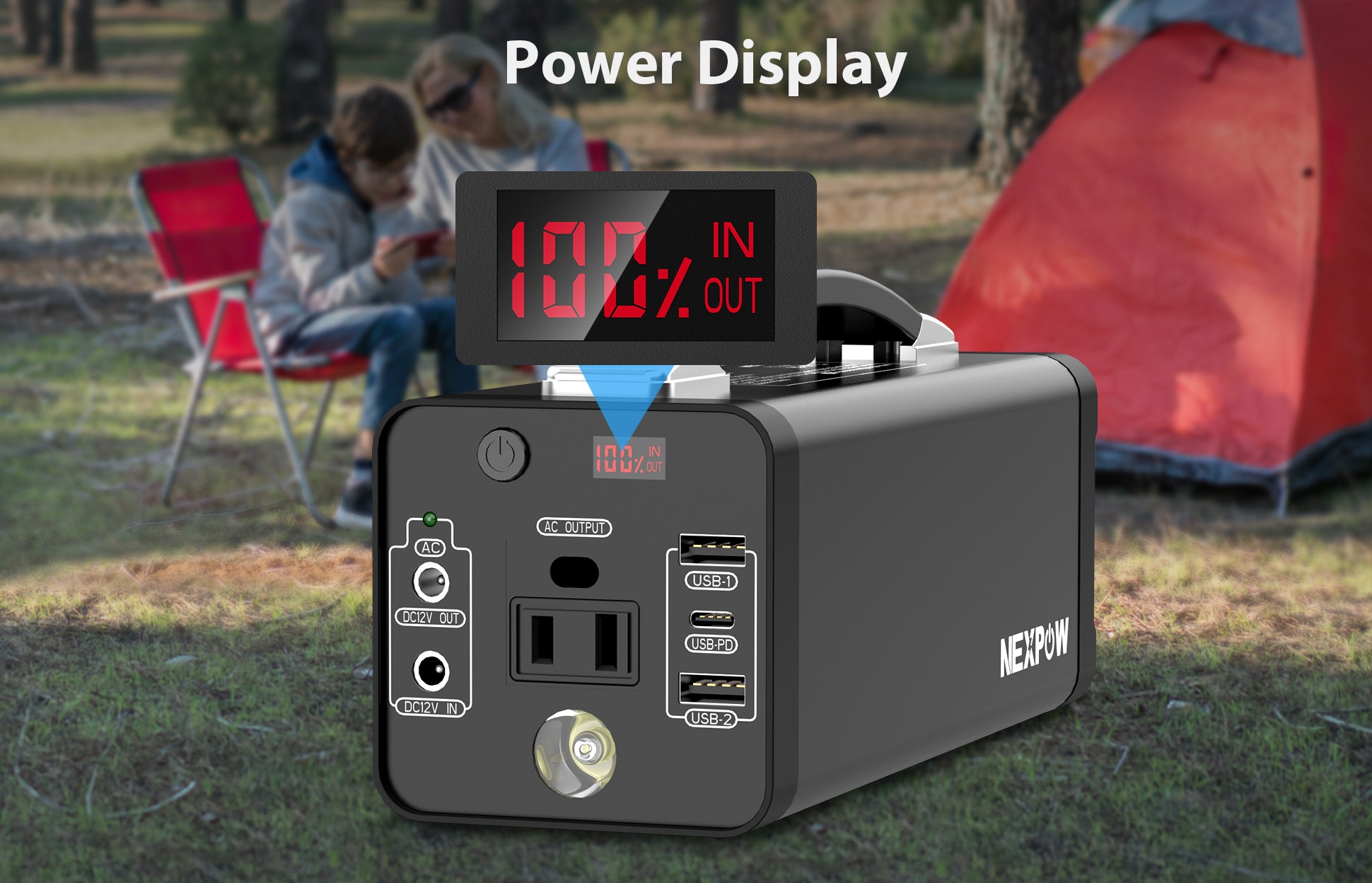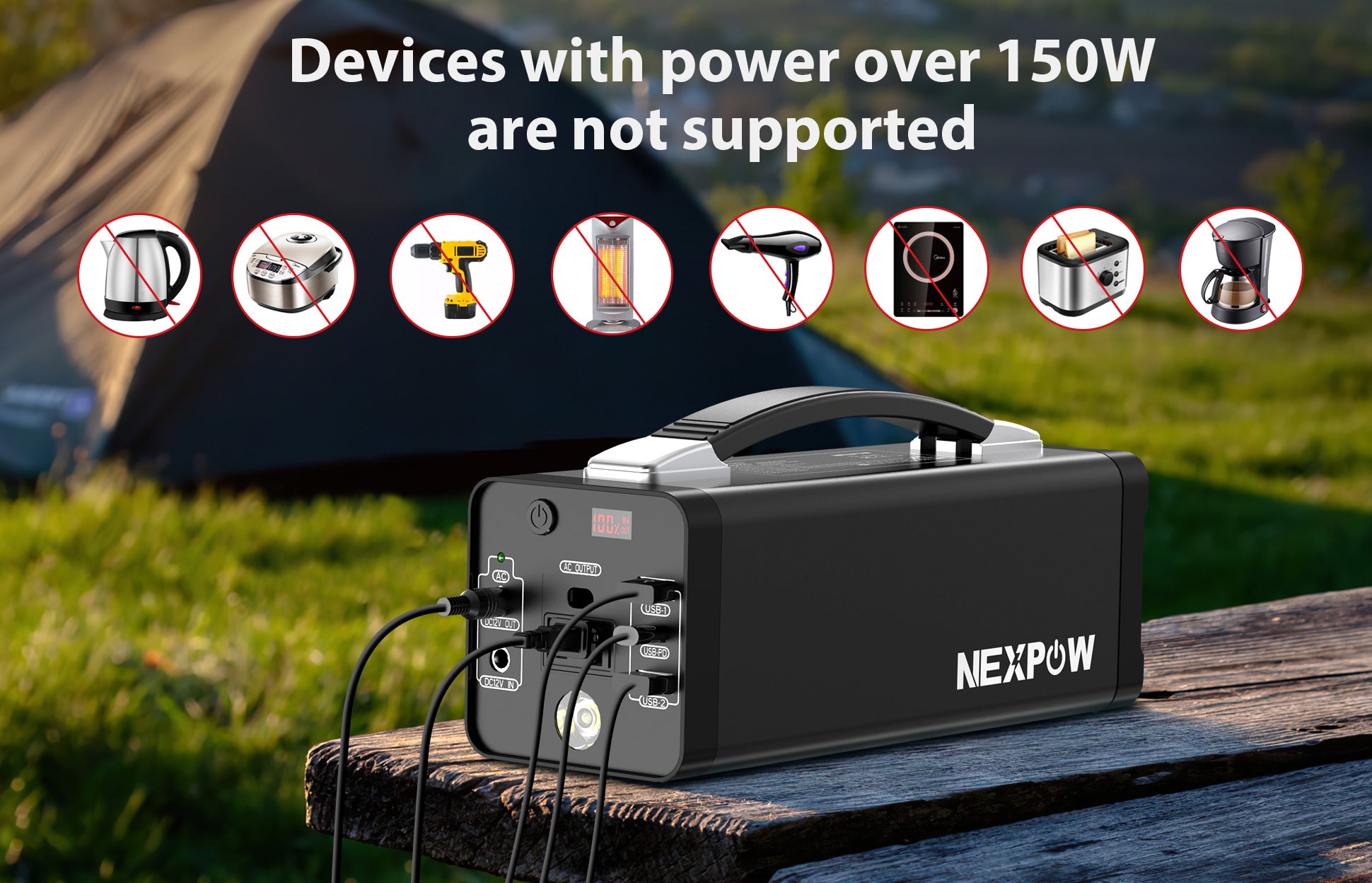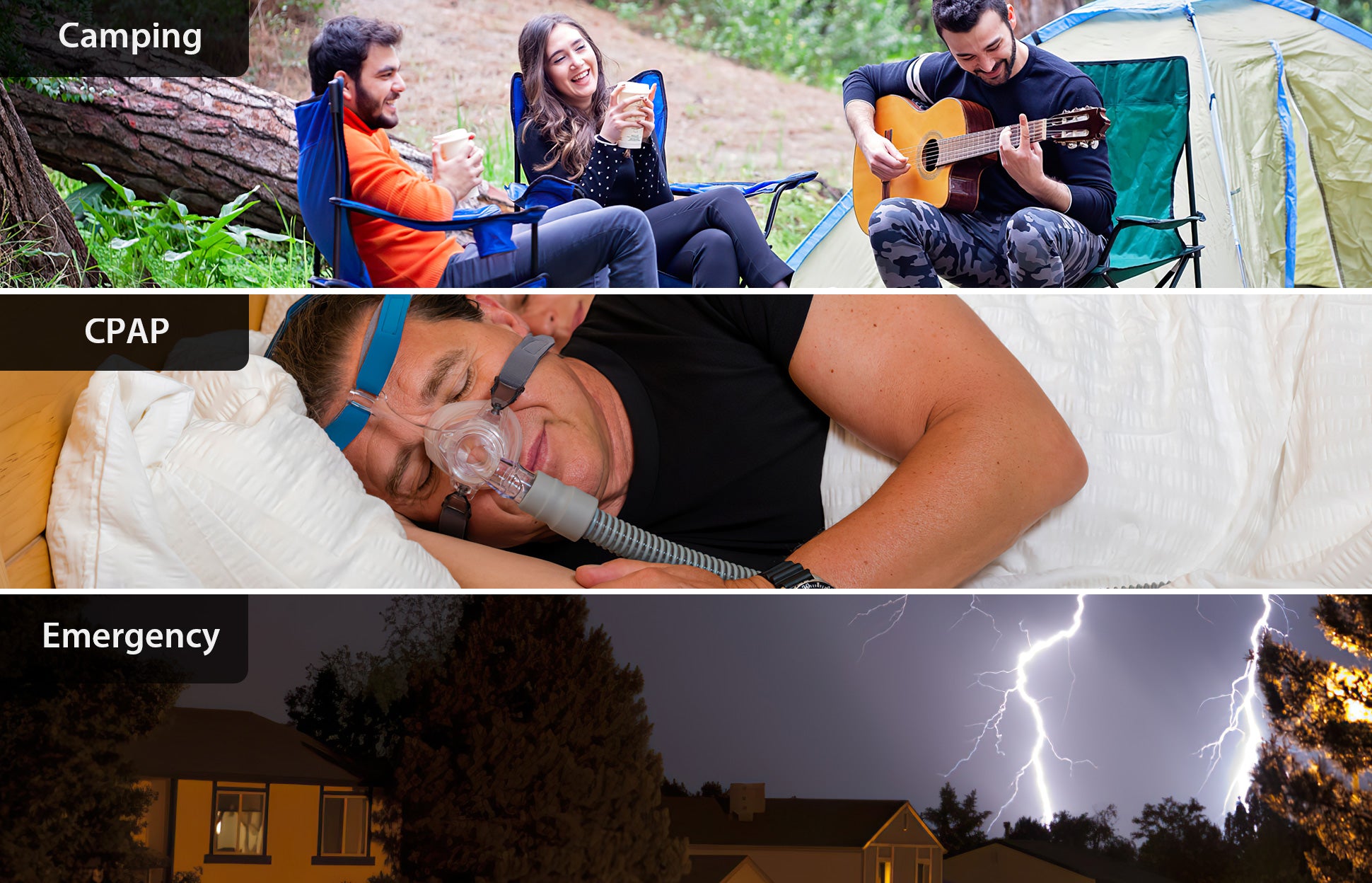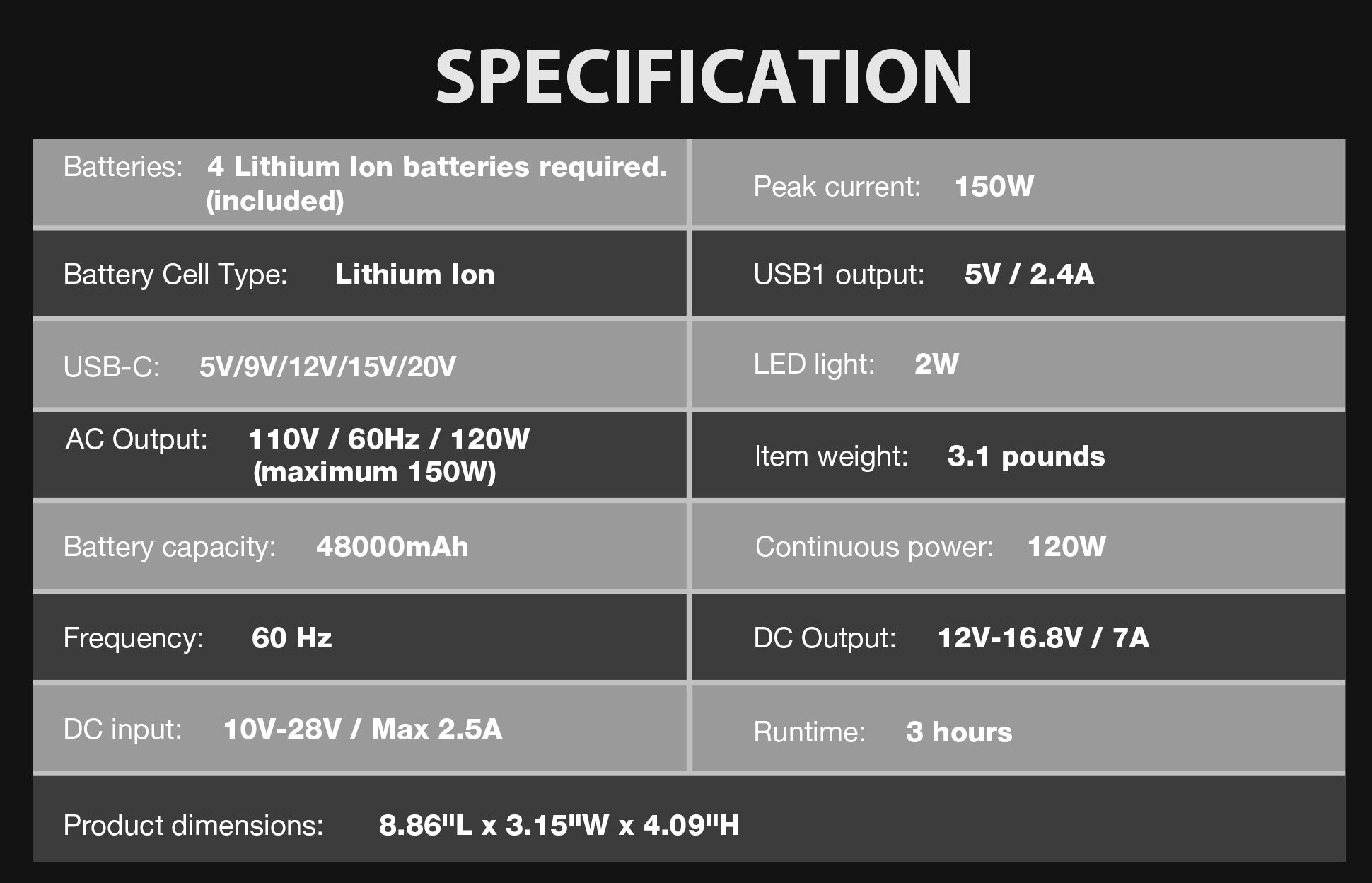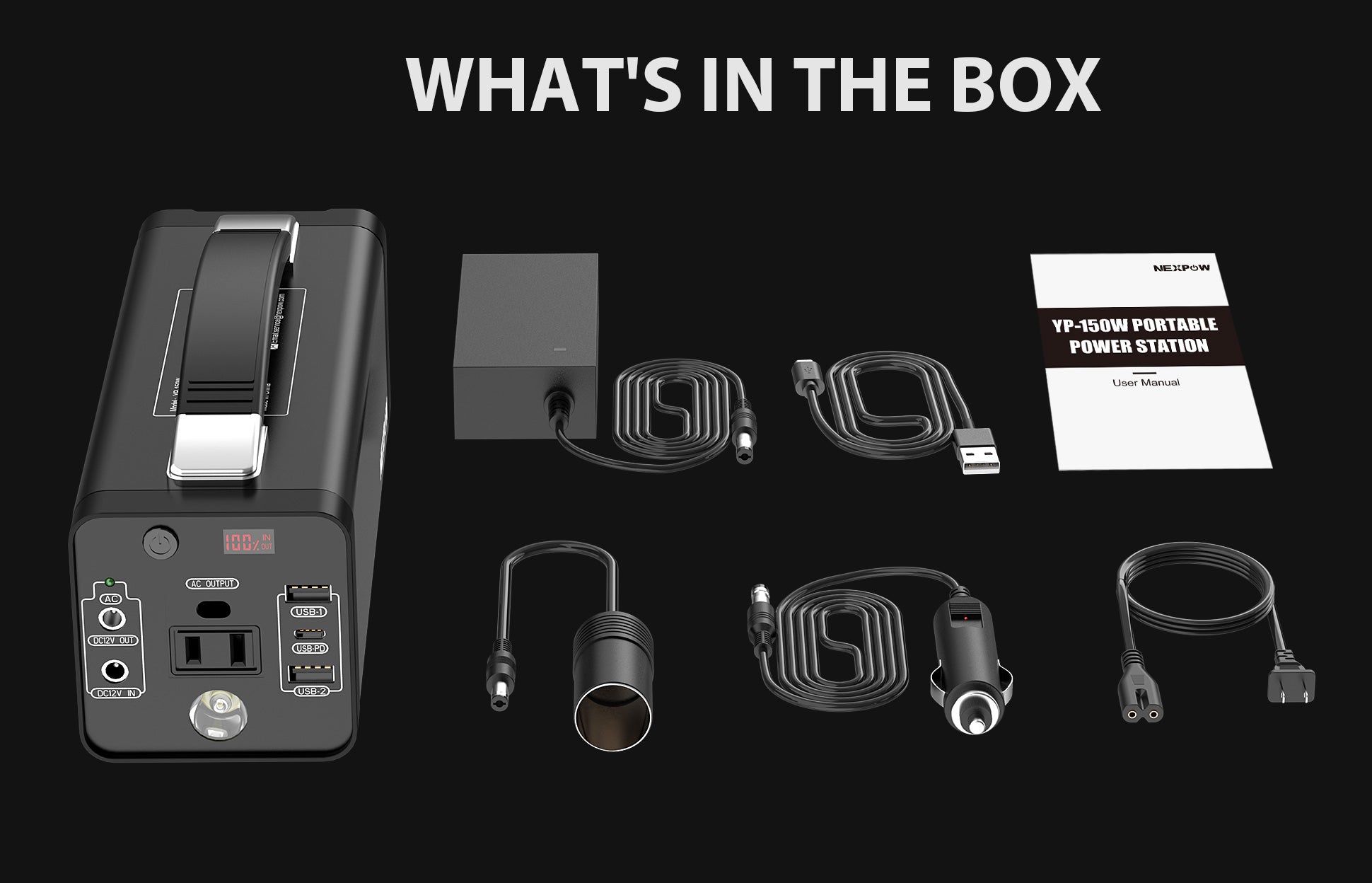 Durability at its finest in a solid case
This is how electronics used to ne made..im astonished this unit doesn't say made in the USA somewhere because it is what you would expect from maybe 1980 electronics as far as durability. I carry this everywhere with my tools..ive dropped it beat it up and put it though hell..i use it to charge devices. Keep in mind it will do 110v but not further than 150watts but that will run most small things..for the price and durability you need it as a backup when that big watt unit you buy fails and you have no way to charge stuff cause this thing is a baby tank battery bank...buy it.
Good for camping!
I was looking for a powerful personal generator that I could take camping. I wanted to ensure that I would have a compact enough generator that could still handle my needs. After following instructions, I was able to test the device on a many items that I planned to bring with me to include a hair straightener, a portable desk AC/fan unit, charging my portable speaker and my phone charger. It works marvelously!! I am very impressed with this purchase and will be sharing my expierence with my friends and family who also enjoy camping with ease!
Returned - Bad LED display straight out of the box.
Received and immediately put it on charge. The charger says 18V, 3A but the instructions infer that 18V is beyond the required input. However it is the PSU that comes with it. So put it on charge. Through 70's%, everything was fine but when it got to 80%, the display showed A0. By 82% charge it was still showing A2. The bottom bar of the number 8 was "missing". For new in the box and costing $130... I expected better and was not going to chance this would not get worse... so I've now returned it.
There was another worry. The 12V output ISN'T 12V... it's 12V to 16.7V That concerns me as I wanted this specifically for 12V devices. A variance of 12V to 14V would have been perfectly OK but nearly 17V concerns me that some delicate 12V based equipment may be damaged. Not taking the chance.
Overall though the unit is very solid, all metal case, very nice carry handle etc. None the less, a display defect out of the box is too concerning.... what might have been next....
One year later, still 100% charged!
I bought this backup power supply over two years ago to have on hand during hurricane season in Florida. We have a major storm headed our way this week, so I decided it was time to give it a recharge since it's been sitting in a box for over a year. I plugged it in and was still 100% ready to go. Talk about dependable! It's also very light and easy to use... although I hope I won't have to.