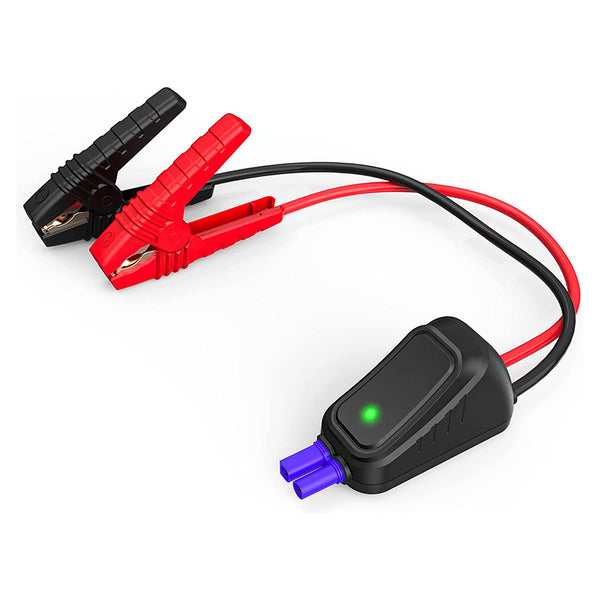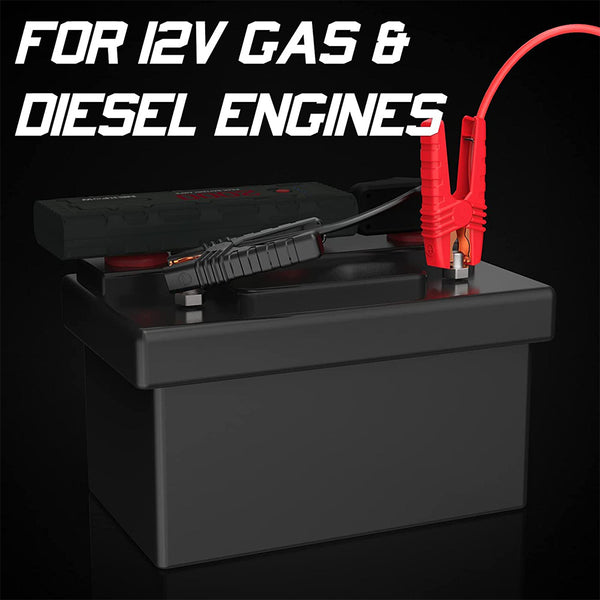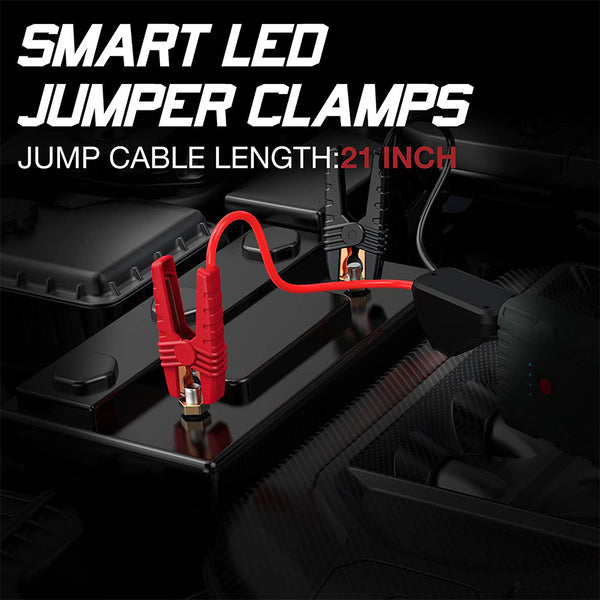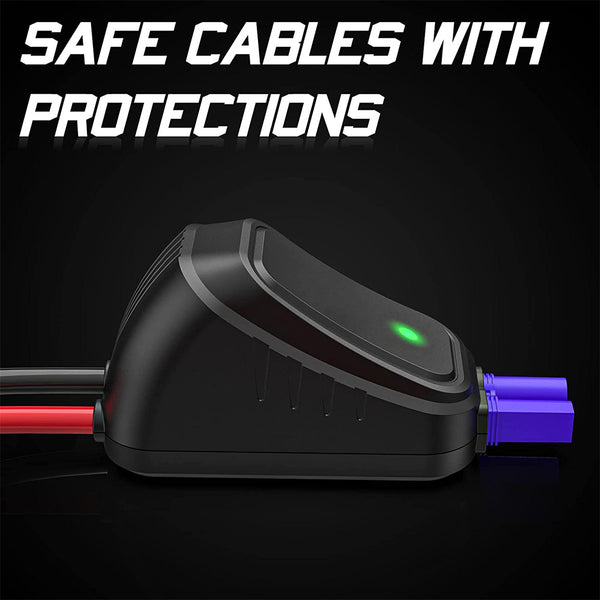 NEPXOW Portable Smart Jumper Starter Booster Clamp Cables, Replacement Jumper Clamp for 12V Portable Car Jump Starter, Suitable for T11F Jump Starter
【NEXPOW Jump Starter Cable】NEXPOW Jumper Cable for 12V car jump starter, only for NEXPOW T11F Jump Starter.

【Easy to Use】 Step 1 - Insert the wire of the jumper cable into the socket of the jump starter; Step 2 - Connect the red jumper clamp to the positive (+) battery of the vehicle battery, and the black clamp Connect to the negative (-) of the vehicle battery until the blue and green lights are on, it means the car can be started; Step 3 - Remove the clip after starting the car.

【Intelligent Protection System】The intelligent clamp of multiple safety protection technologies, namely reverse polarity, reverse connection, spark proof, overload, over-voltage, overcharge, over-discharge, and short circuit.

【Strong and Safe Clamp】NEXPOW booster cable has strong serrated teeth and springs for excellent grip. The jaws are strong, making connections easier, with better conductivity and tension.

【High-Quality Pliable Cable】Made of high-quality PVC material, it is very flexible, not tangled, crack-resistant, and effectively insulated.