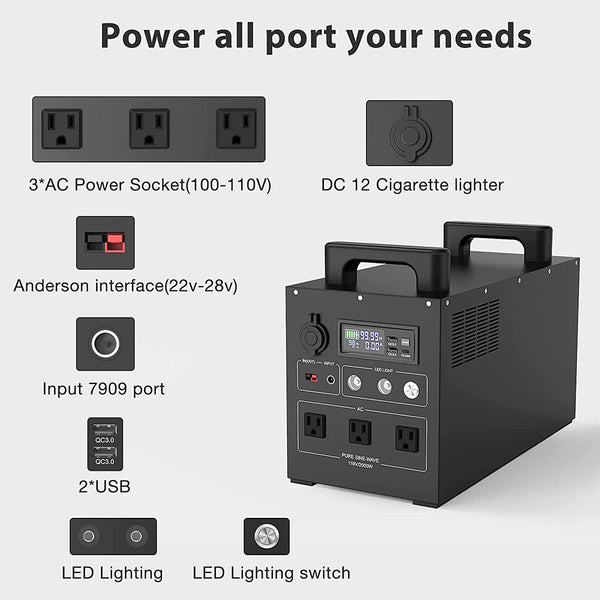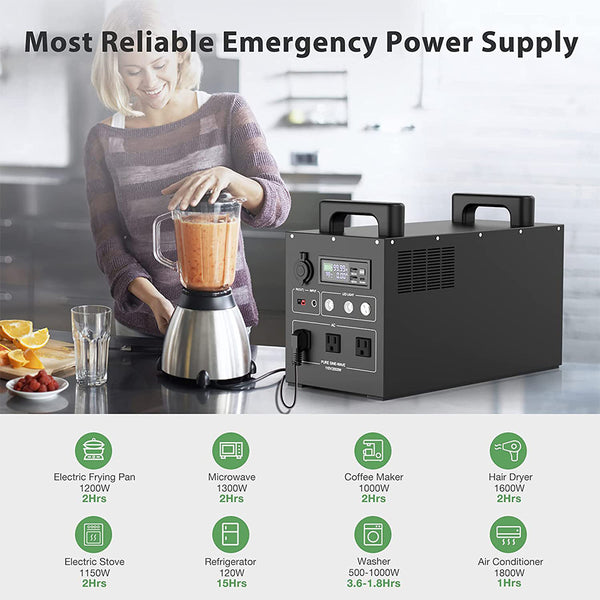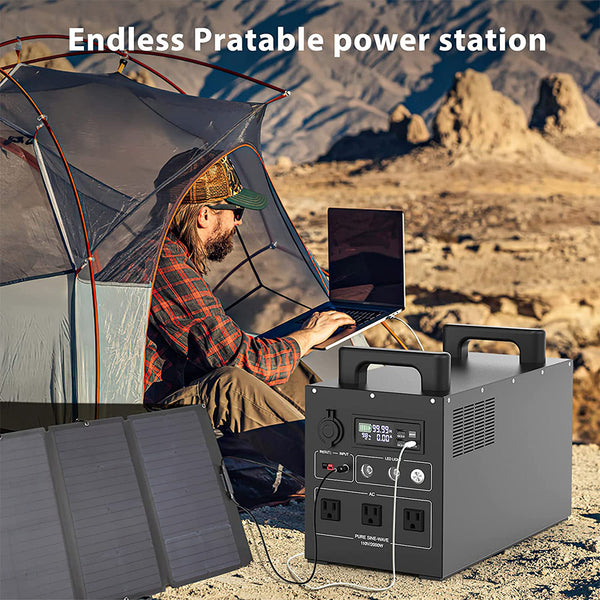 【Newest LiFePO4 BATTERY & SUPER CAPACITY 】: NEXPOW upgrade LiFePO4 battery and capacity upgrade 2000W, It is an upgraded version of other lithium-ion batteries, The LiFePO4 battery type can charge faster, and battery cell for long-term durability, The LiFePO4 battery type can charge faster, it can recycle use 3,500+ charging cycles and the capacity upgrade allows you choose to charge more electrical appliances, allowing you to enjoy the more safely charging process on a trip or party.

【VERSATILE POWER SOURCE】: Our power configures a variety of ports, including USB-C output, USB-A socket, 3-AC power socket, 2-DC12V cigarette lighter, Anderson interface, input 7909 port or, Various ports that meet your needs for using a variety of electrical appliances, and with recurrent protection -The portable power station provides all-around protection to protect you to avoid overcurrent, overvoltage, and over-temperature, make sure you and your devices in safe. Warm reminder: the use of electrical appliances must be within the power range, and products that exceed the power range cannot be used, which will damage the portable energy storage power station.

【Upgrade Protections & 3 Recharging Options】: NEXPOW configures a cooling fan own intelligent cooling system, the quick heat dissipation creates a cooler and safer environment for the battery, Protects the safety of circuits, Efficient and safe charging of your devices and small appliances. Electricity generator supports 110V AC outlet, solar panel, car charge multiple charging methods, and efficient charging provides you with maximum convenience

【Smart LCD Screen & Advanced LED Lighting 】: The LCD screen can display the charging status and current state in real-time, It is convenient for you to check at any time where.LED light has two lightings. It gives you confidence in any emergency or unexpected power outages and meets your various power needs, our portable power station is a must-have for your home and outdoor activities.

【WHAT YOU GET】: Purchasers will get a 2000W power station, car charging cable, Power Adapter, and manual if you have any questions about our solar power station, please feel free to contact us, and we will reply within 24 hours.
works good
no isssue I noticed you can use the unit while charging with the power brick it that supplments about 170 watts of draw if you have enough battery power to power your demand. not sure if other reviewers noticed that.
NEXPOW 2000W/2400Wh Portable Power Station
The run time for the load that I had connected was right where it was supposed to be. It has several charging options. The unit weighs 50lbs which is normal for one with this capacity. The price from your website is unbeatable.
Worth the money
Works great I don't have to run my generator all the time. I would however, like to know which solar panel works best for this unit. It does not come with one, or any recommendations. Thanks!
Great value, some limitations
Pros: Great value for the capacity, relatively quiet with limited fan activity
Cons: Slow charging (I'm getting ~200W, which means it will take 12 hours to charge from empty), Has difficulty handling surge wattage (e.g., AC compressor startup) even if below rated capacity, no UPS (when any devices are connected, the unit will not charge)
I use my unit primarily for peak shaving. My AC unit is rated for ~1500W surge at startup, and this battery cannot handle that and turns off. I attached a 1500W UPS between the battery and the AC unit to handle the initial surge and that solved the issue.
Customer support ghosted me after I asked for a replacement on warranty because of the surge wattage problem, so deducting one star for that.
But generally works for what I need it and very good value.